Track Time and Expenses
Capture every minute with simple time and expense tracking tools
Tracking Time = More Revenue
Multiple time tracking methods that will boost your revenue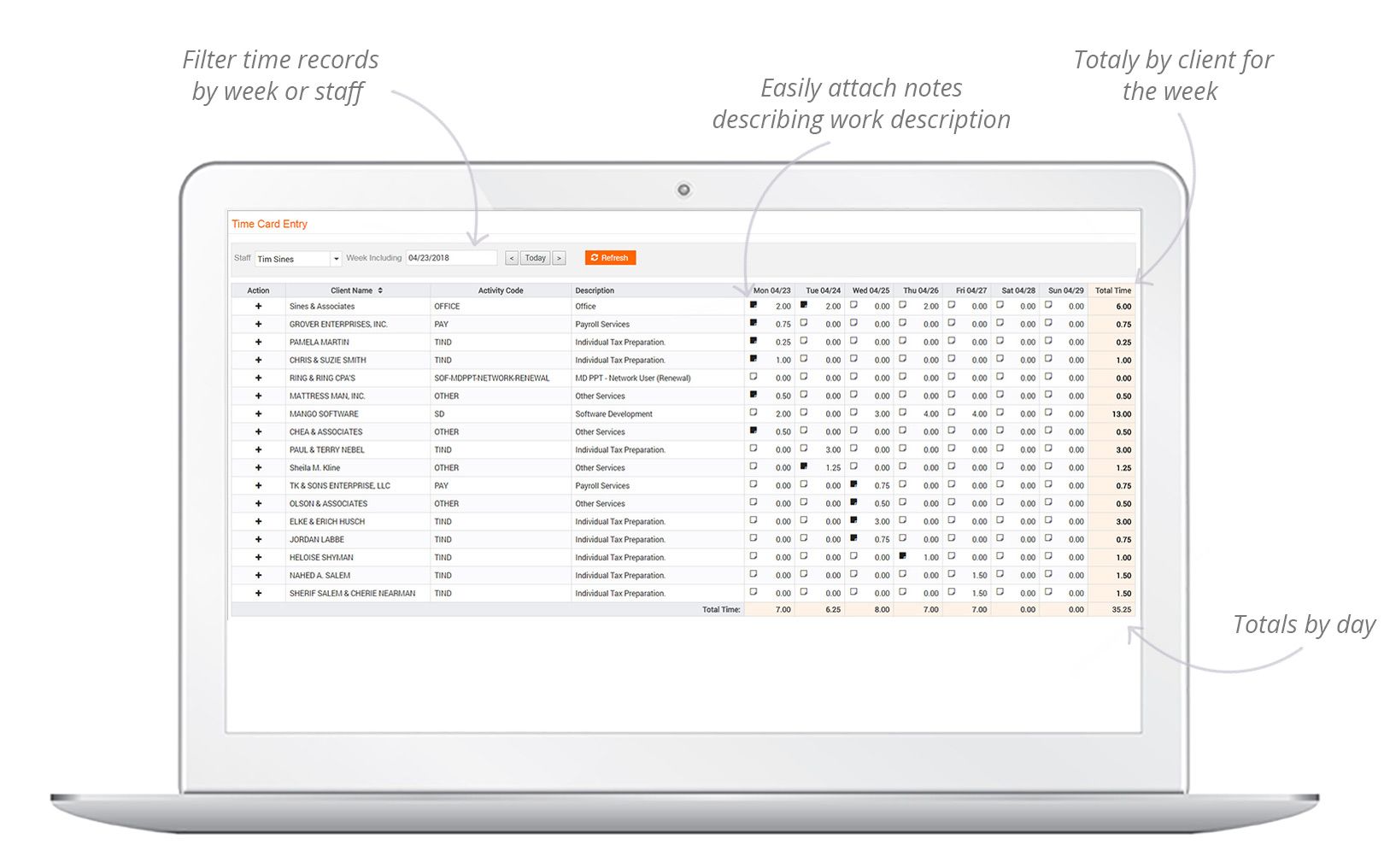 Timers that can be Paused/Stopped/Edited
Sheet Entry by Day, or Popup Time Entry from ANYWHERE
Time Tracking is NOT Required for Invoicing
Tracking Time and Expenses is Important
Accurately tracking time can increase your revenue by as much as 35%!
Evaluate all features FREE for 30 days.
Expense Tracking Made Simple
Easily bill your clients for expenses by making them billable!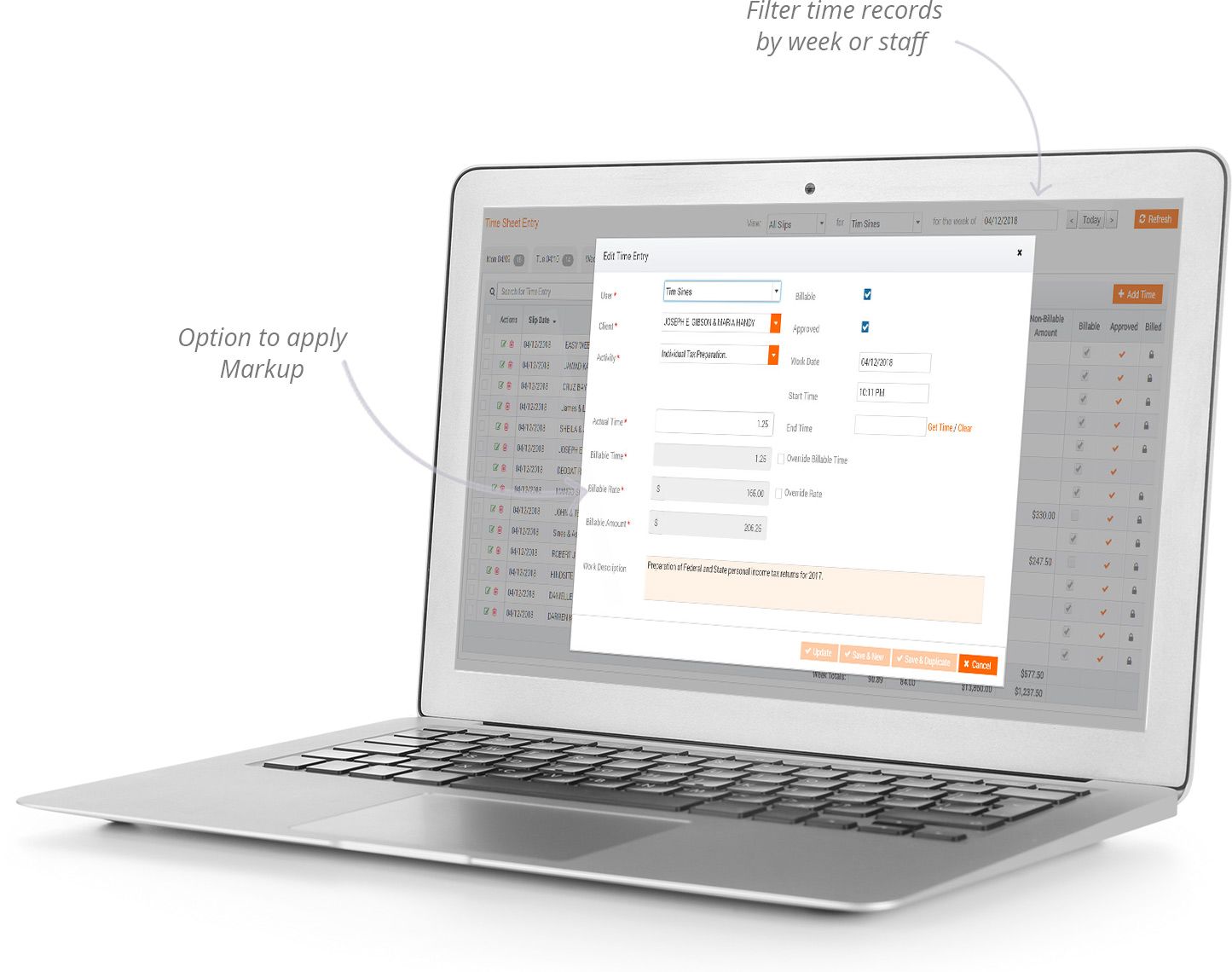 Create Your Master List of Expenses for Billing
Flexibility to use Markup %
Flexible Billing Rates
There are no LIMITS when it comes to our billing rates!
Billing Rates, by Client with Activities and Special Billing Rates
Billing Rates by Activity
Billing Rate Profiles that can be Assigned to Users
Default Billing Rate by User (Easiest!)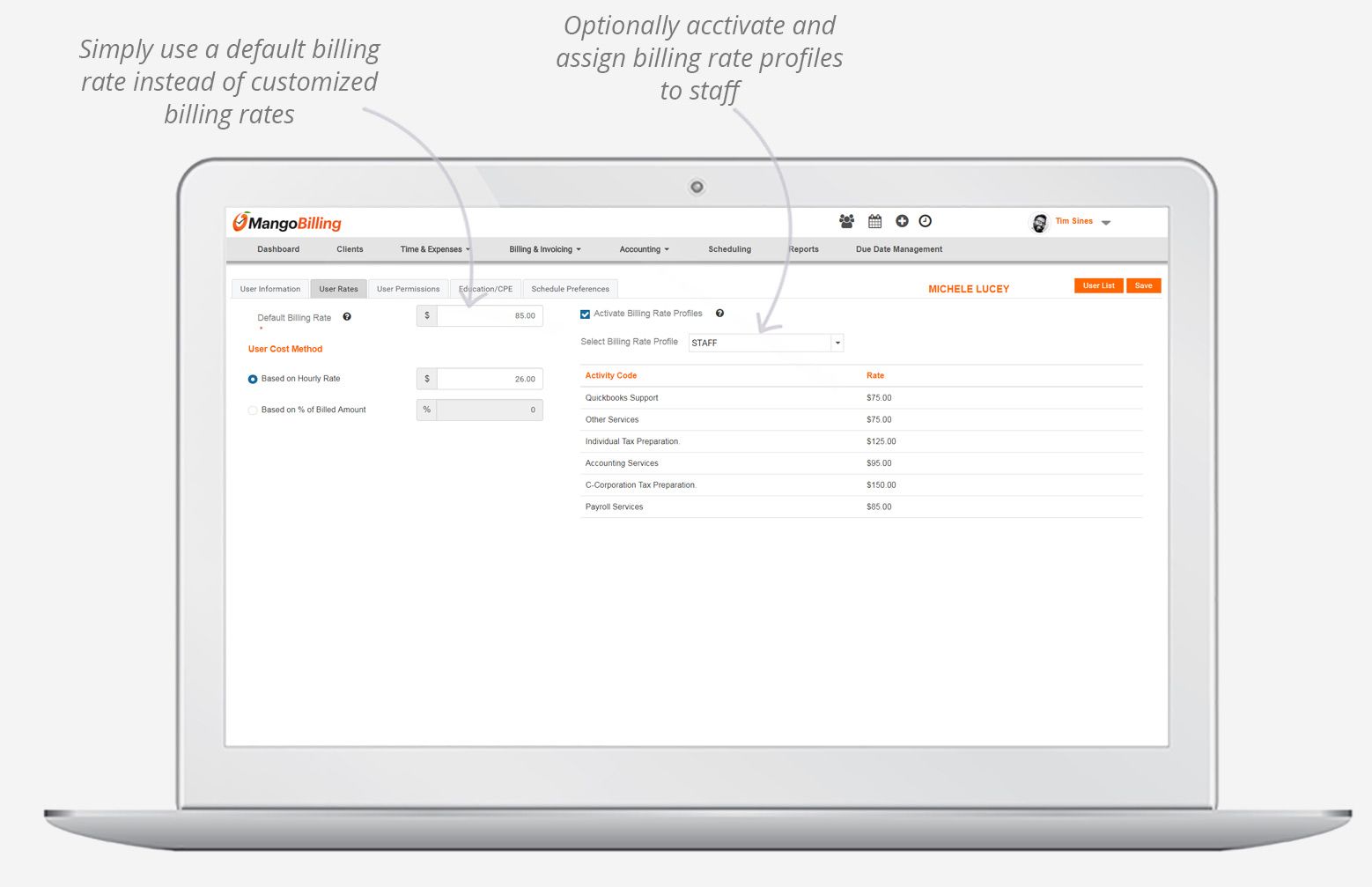 GET TRACKING TIME TODAY
A Cloud Based Solution
That Works For You!
2018 Mango Billing, Inc. "Mango Billing" is a registered trademark.