Payments
Faster payments, improved cash flow!
Client Self-Service Portal
A Big Convenience for Your Business and Clients Love It!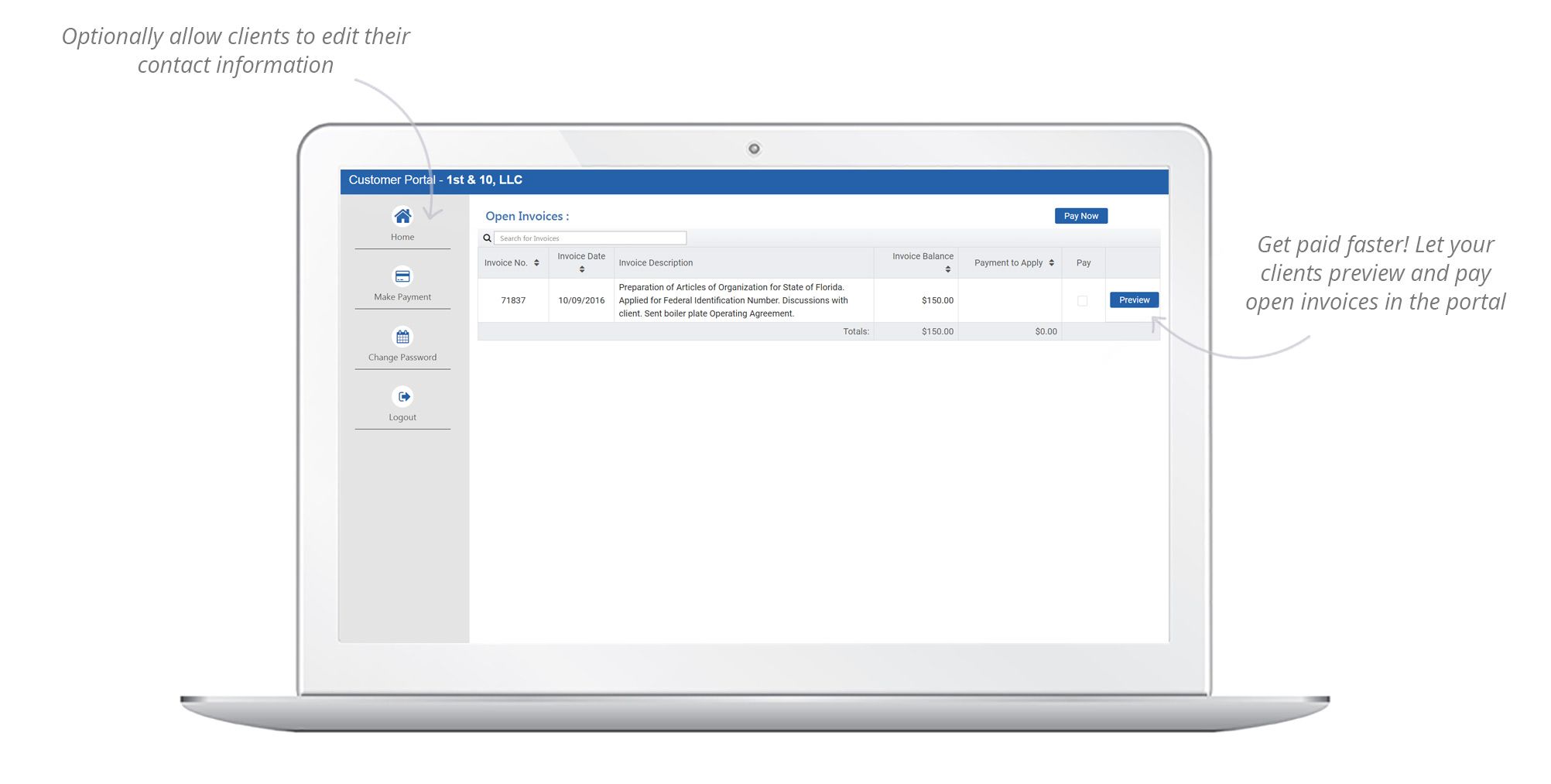 Get Your Cash Receipts Under Control!
Get APPROVED instantly and start accepting credit cards.
Sign up takes less than 30 seconds!
Mango Billing Payments
Flexibility to accept payments online, or the old fashioned way!
Accept advanced payments and Retainers
Ability to apply write-offs to invoices
A Complete 360 View of Payments.
Deposits
We make it simple to make deposits!
Easily Reverse Cash and Credit Card Payments
Select Payments to Make a Deposit by Bank
Filter Credit Card Transactions in our Dashboard
The Reports Center has 11 Reports for Payments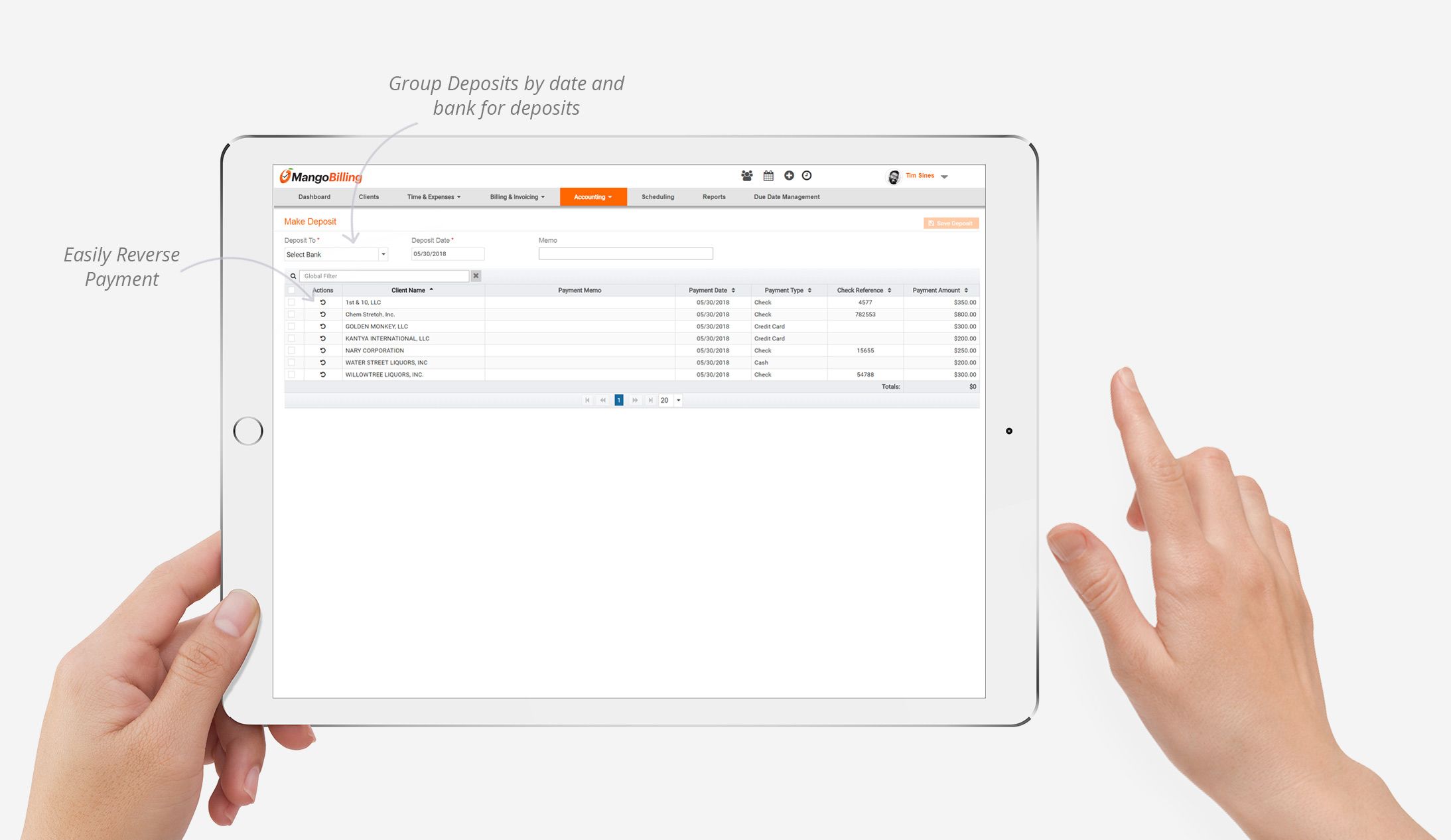 Speed Up Your Collection Cycle
Email Invoices and
Get Paid!
2018 Mango Billing, Inc. "Mango Billing" is a registered trademark.