Features Overview
All-in-one billing software to fuel the growth of your business.
Real-time insights with Dashboards
Get an overview of your staff and company at a glance!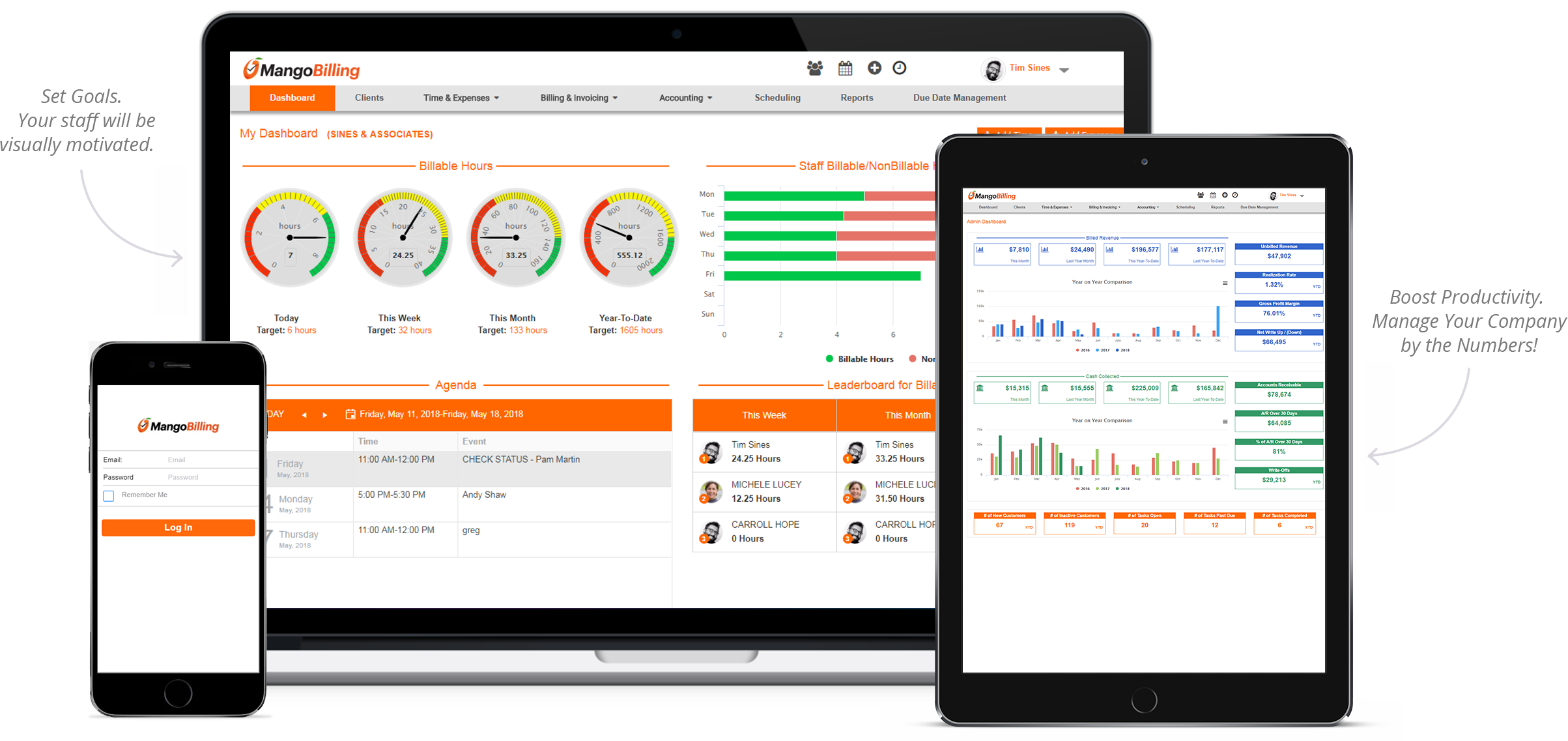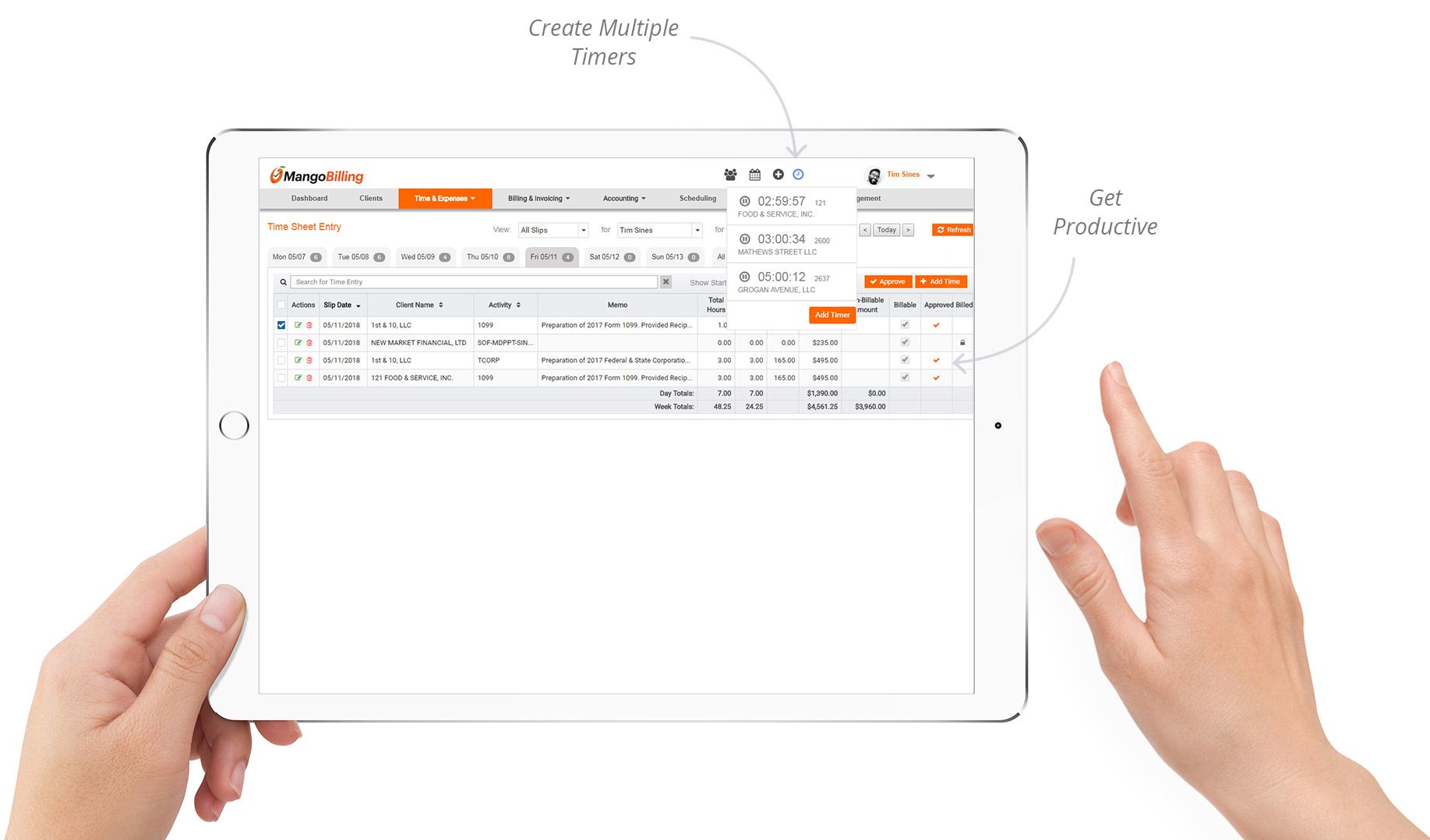 Capturing time efficiently should not be complicated!
We have a time tracking system that streamlines the process.
Fast & Simple Invoicing
Manual and Recurring Invoicing allow you to invoice with or without time.
Billing and Invoicing with ALL the flexibility you need.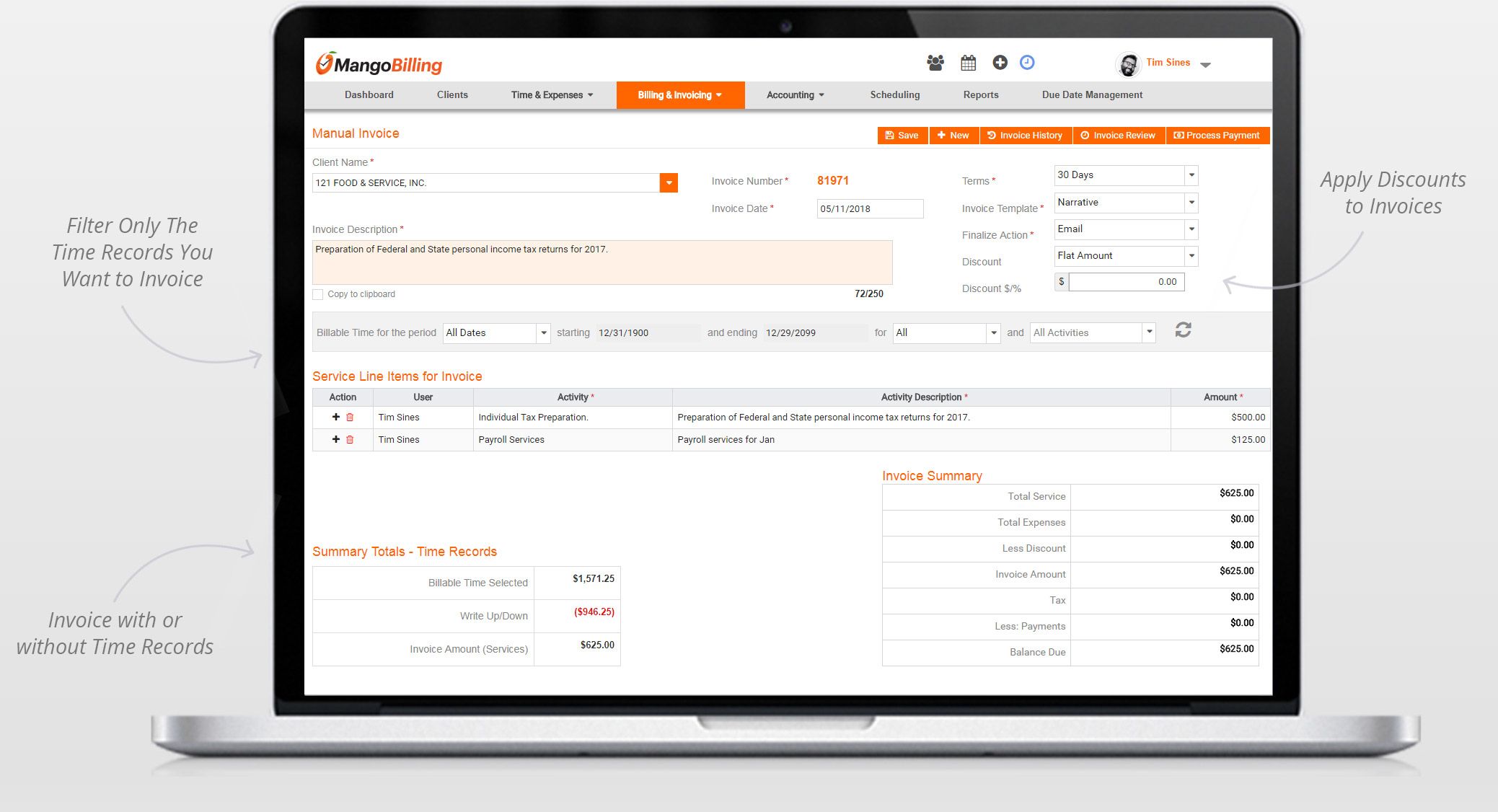 Payments
Go beyond accepting paper checks and waiting to get paid.
With your own Customer Portal you can start accepting credit cards.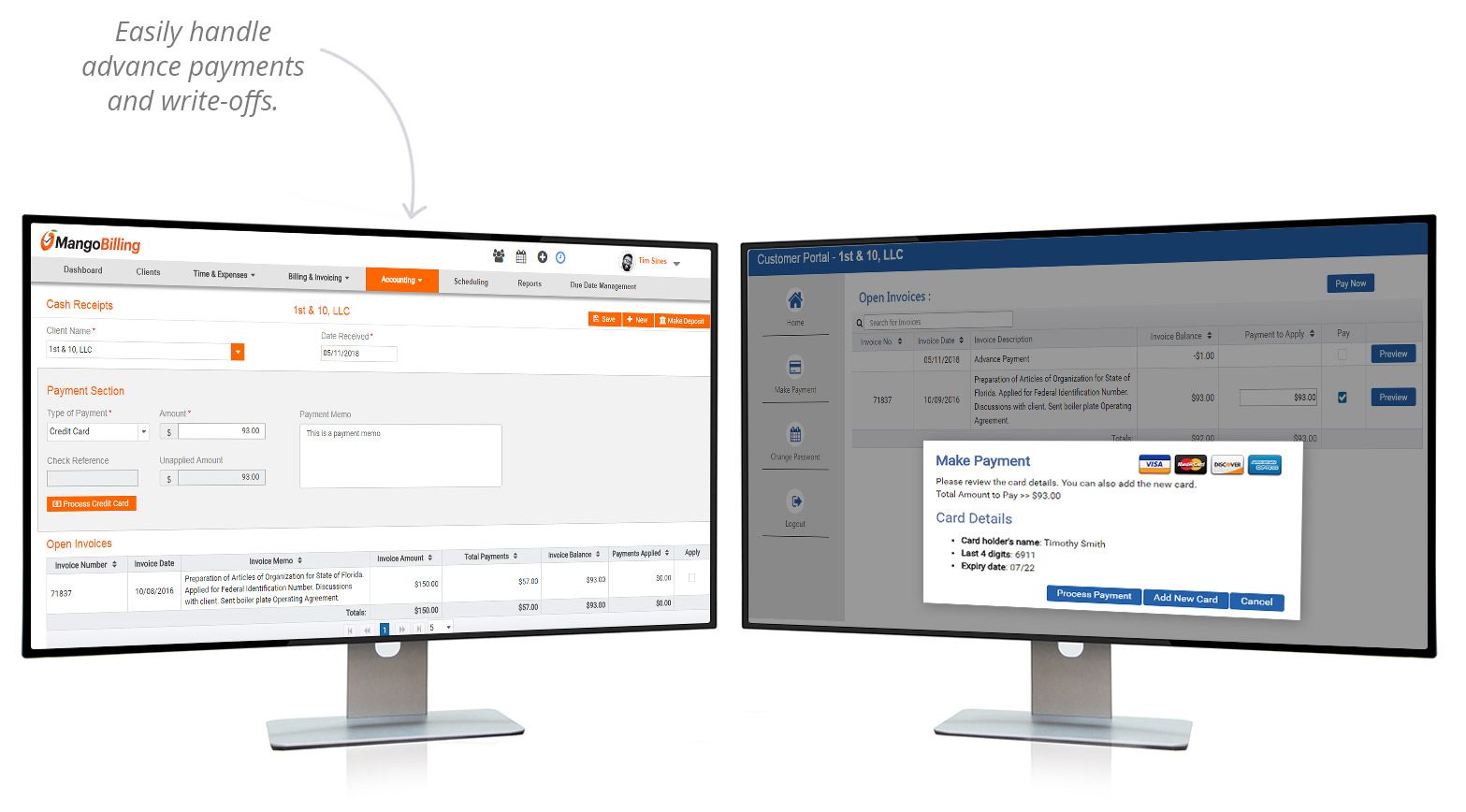 Scheduling/Calendar
Not your ordinary Calendar/Scheduling application!
Mango Billing provides centralized scheduling that integrates with Google calendar.
What does all this mean for you? This gives you access to your appointments on your smartphone.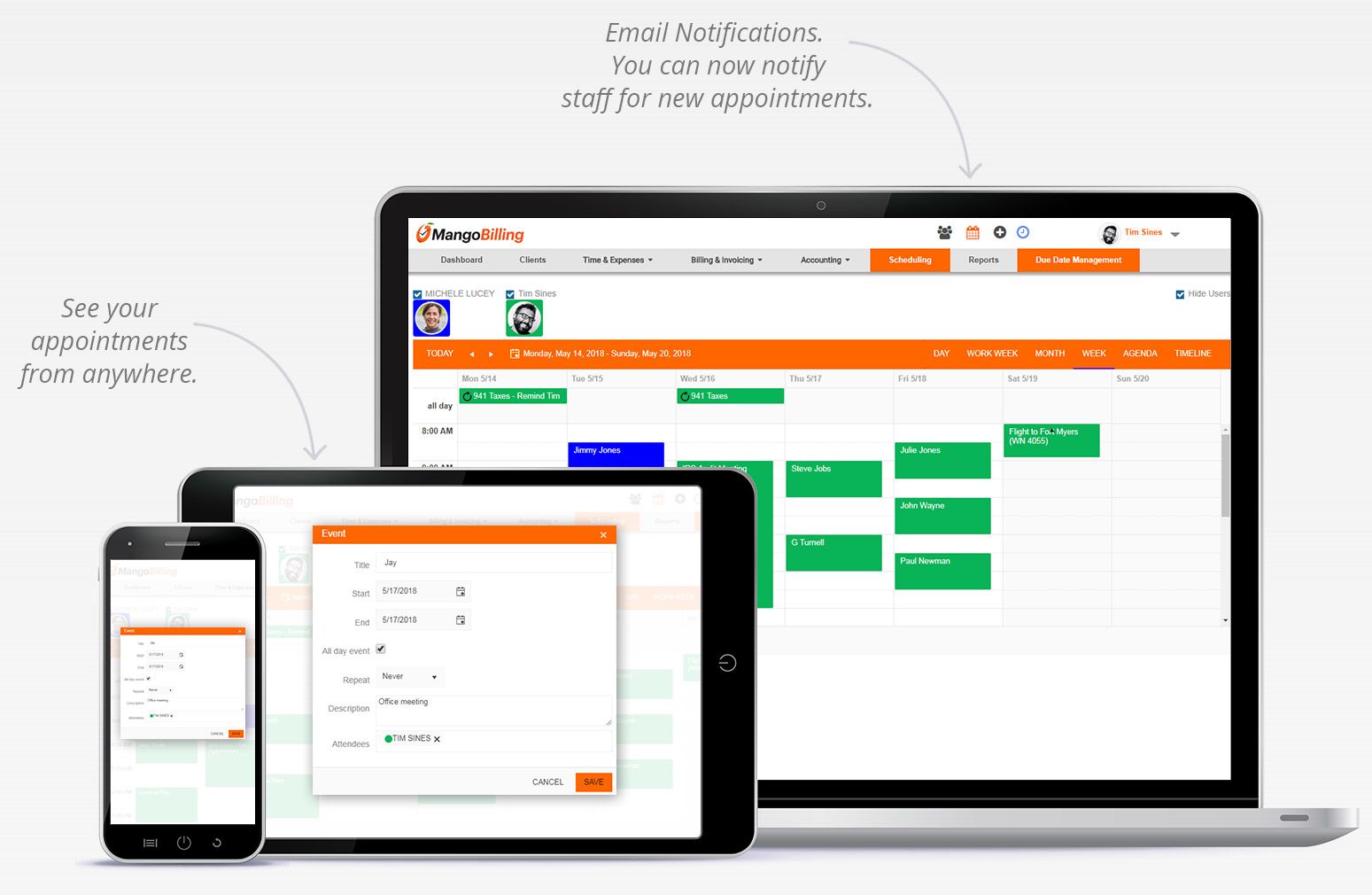 Due Date Management
Get your due dates under control! A complete 360 degree view of organization due dates.
Setup recuring tasks once, in batch mode , and they are maintained perpetually based on present cycles.
When tasks are complete, a new task is AUTOMATICALLY created!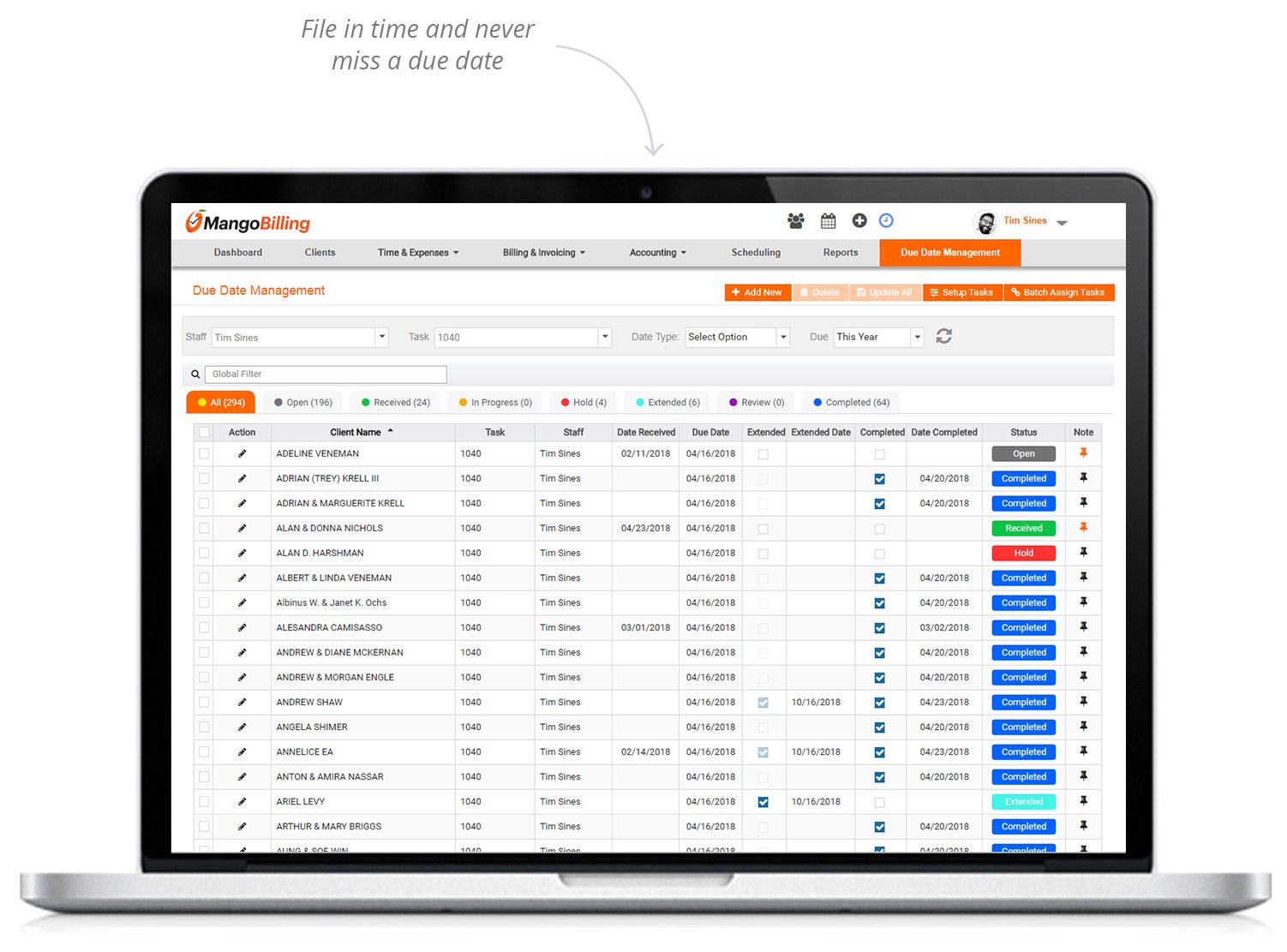 Those Are Just A Few Features, There Are Plenty More
Report Center with Report Filtering
Shortcut Codes to Speed Data Entry
Education Tracking for Staff
To Do Lists on User Dashboard
2018 Mango Billing, Inc. "Mango Billing" is a registered trademark.