Due Date Management
Due date tracking technology that will get your due dates under control!
Due Date Management Dashboard
The standard in due date tracking!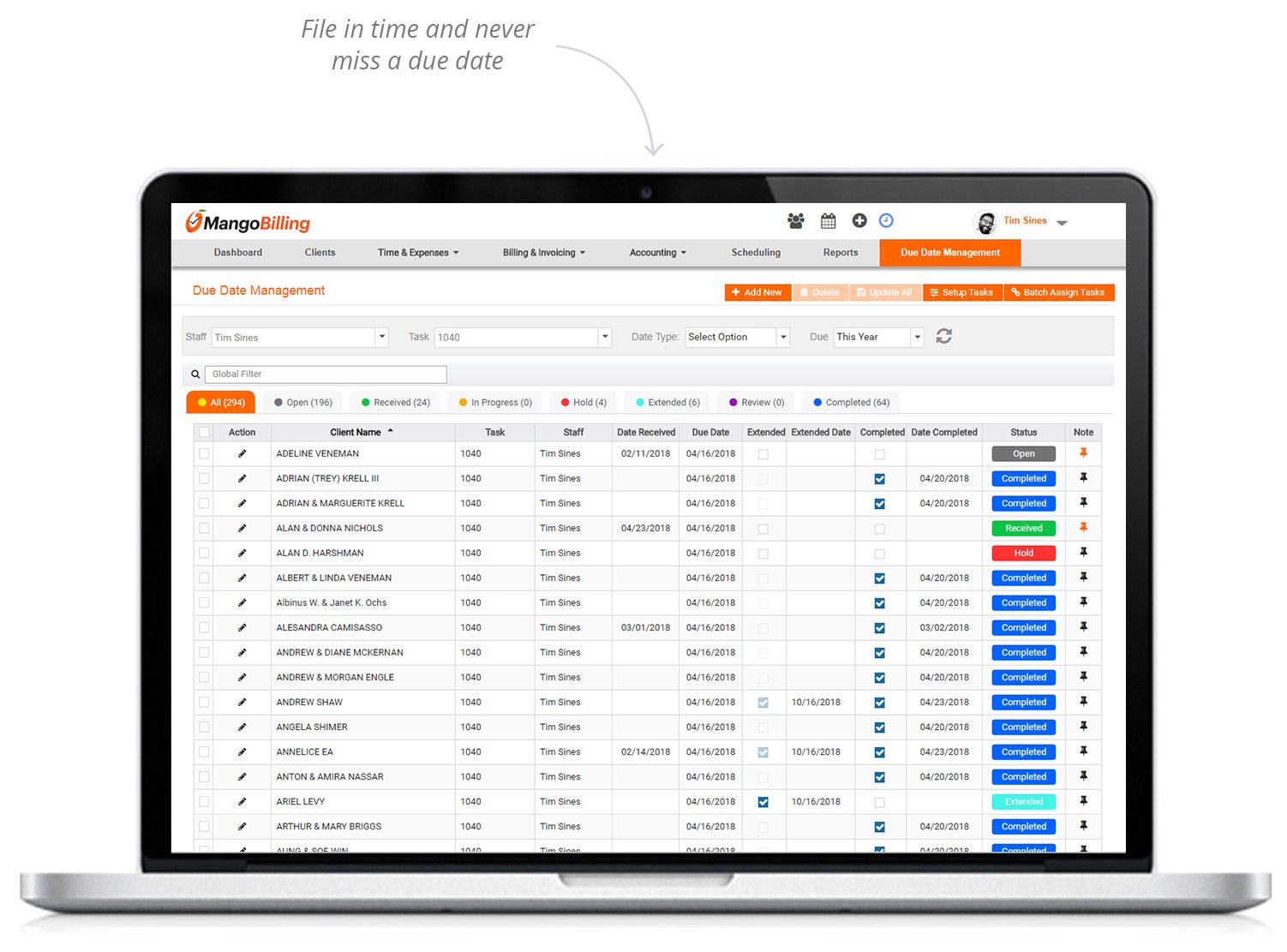 Task Status Filtered by Tab
Due Date Management Software the easy way!
Quickly setup and easily maintain due dates perpetually.
When due dates are completed a NEW task is automatically created.
Quickly Setup Tasks
A complete 360 degree view of your business due dates!
The easiest way to manage your business due dates
and never miss a deadline!
Setup is quick, flow is beautiful and you get instant visibility into ALL your due dates.
The Standard For Due Date Tracking
Manage Due Dates Better and Never Miss a Deadline!
2018 Mango Billing, Inc. "Mango Billing" is a registered trademark.