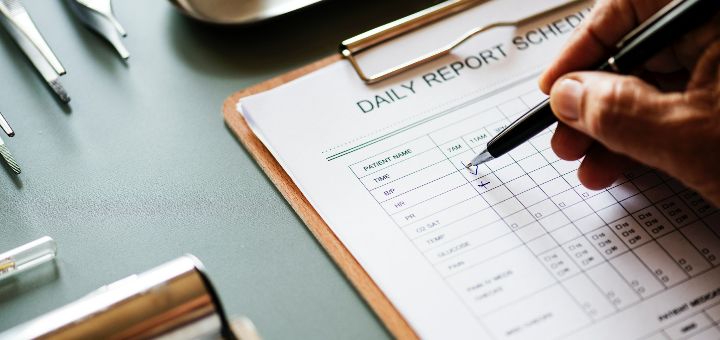 10 Efficiency Tips for CPA's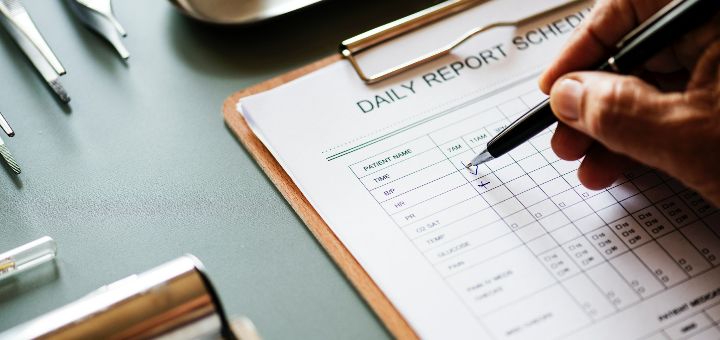 Successful accountants are also expert organizers who know how to manage their time wisely.
In a world where all of our electronic devices are connected and communication is instantaneous, this process can become even more streamlined and efficient than ever before.  Here are 10 Efficiency Tips for CPA's to make time and billing software work for them.
Email Management
Cluttered email inboxes can be a headache to sort through, and trying to find past emails can waste valuable time. Try creating folders by project or month and sort emails via this simple system.
Another option is to create "Priority" and "Secondary" folders. As your emails come in, simply assign each one to one of these two, or delete it altogether.
Also, quit being bothered by emails in which you have little-to-no interest. Unsubscribe from those time suckers right away, then sit back and enjoy the sound of silence instead of your phone buzzing every other second.
Oh, one last thing. Turn off the notifications for your emails. Most experts agree you should only check your email twice per day at scheduled times to improve your time management.
Effective Time Tracking Software
Track exactly how much time you are spending on certain tasks with a good time tracking software. Having a visual representation of how your time is spent daily can provide insights as to how much attention is given to each project.  Time and billing software for accountants and CPA's is an absolute must for CPA's that want to effectively track time grow your practice.
For a robust solution, Mango Billing is a fantastic software/app that syncs with all of your devices and gives you a robust set of features with a simple interface. Combined, this will empower you to effectively manage your time and maximize your ROI.
Due Date Tracking Software
Use calendar applications to set both short-term and long-term due dates for all of your projects. Having a digital reminder will help ensure that no project is forgotten, and your team has plenty of time to accomplish goals. Mango Billing's built-in due date tracking features are designed to simplify this process and automate it in a way that makes sure that no money ever slips through the cracks.
To-Do Lists
If you're like most people, your to-do list doesn't get smaller; it probably gets bigger every day. So, what's the trick to shrinking your list and getting things done in a more efficient way? Experts say, "cook the frog" and set three main goals each day.
Cooking the frog means to knock out the things that you least want to do, first. Then, you're able to tackle the more enjoyable tasks without the ever-looming cloud of doom hanging over you all day, creating a subtle feeling of dread. Just tackle it first, boost your confidence daily, and move on.  CPA's use can use Mango Billing, which has a simple to use To-Do List.
Phone Management
Do long, wasteful phone calls make up a significant part of your workday? Use an auto attendant app to restrict phone calls to certain business hours, or plan calls through an online scheduling service. Establish a secondary phone number to point your less-than-useful contacts to, so if that ringtone sounds off, you know you can let that one roll over to voicemail.
This leads me to the next suggestion…do not use or check your voicemail. Instead of asking for people to leave you a message, encourage them to text or email you instead. Checking email is a terrible waste of time, as the purpose of the call will likely be repeated when you call back. Plus you have to trudge through the process of signing into your voicemail and selecting options to hear it, then delete it. If you have time for that, then you really do need this post!
Online Scheduling
Having a digital calendar that can be viewed and shared amongst coworkers and clients in the cloud can be super helpful in managing your time at work. Having a shared calendar allows others to see when you're in meetings or focusing on a task, and they can schedule a meeting without having to interrupt your workflow.
Effective Cash Receipt Policies
Obviously, the means in which you get paid for your services should be amongst the simplest of processes. But too often, businesses and clients alike are bogged down by complex payment systems just because of a small percentage of savings. Don't forget how valuable our time is as well! Using an online payment portalstreamlines your billing, helps simplify record-keeping and makes getting paid a breeze.  Mango Billing, for example, utilizes a Client Portal to accept credit card payments.
Document Management Solution
Just like a messy file cabinet, important documents can easily be lost in the depths of a computer's memory. Services such as Dropbox or Google Drive allow teams to easily organize files and share documents across a network, and it removes the need for a middleman approach, such as an email with an attachment.
There are other solutions, but Dropbox and Google Drive have the most integrations with other software solutions, so these might save you time later down the road.
If you're a one-man show, having an online document management solution can still be quite helpful. If you're ever out and about, you don't need to have access to your home computer or set up an inconvenient remote access feature that forces you to leave your computer running 24/7. Using the online method, your computer can get some rest just like you. It prolongs its life and improves its performance, and you get your documents on-demand from any device.
Clearly Defined Policies
As the old saying goes, "a chain is only as strong as its weakest link." Even if you employ all of these wonderful tips and tricks into your workplace, it will be ineffective and counterproductive if your team is not on the same page. Provide clear guidelines and instructions whenever you implement new strategies and be supportive to your coworkers as they adapt to change.
Record your processes into a software solution that allows for repeating tasks, clear step-by-step instructions, delegation, and accountability.
Simplify Time Wasting Processes
After mastering all of these tips, you should have a solid understanding of how your time is spent at work. If you notice any room for improvement on day-to-day systems in the office, take note and suggest an alternative method. For example going paperless at the office reduces the need for purchasing many office supplies, and allows your work to be accessed from any location with an Internet connection.
I hope you found these tips and tricks to be helpful for you and your business and you've picked up at least one thing that makes your days a little more productive and profitable.